Abe One DJ's
A DJ company that puts you in control for that special day!
The music at your wedding and reception is just as important as the photography services, the food, and the all-sacred perfect wedding dress. The music that plays at your wedding will not only take you back to the moment of your first kiss as a married couple or your first dance but also kick off your newlywed life with celebration!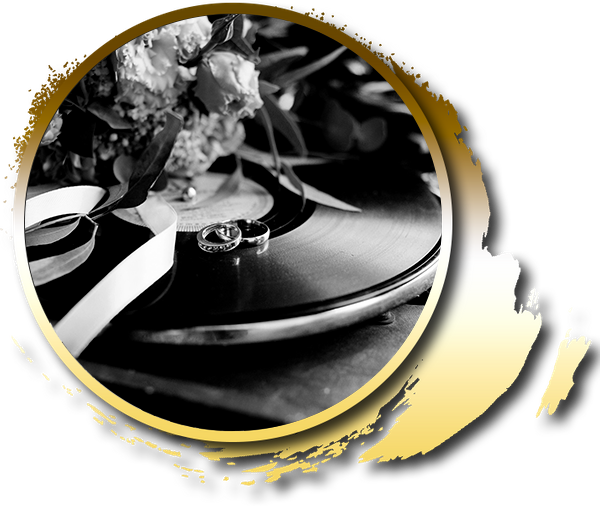 At Abe One DJ's we are one of the best wedding DJs providing you and your guests with the best collection of musical hits! With more than 46 years of professional DJ experience, our team can provide the perfect soundtrack for your wedding using only the best equipment to ensure there is never a technical glitch on your special day. Abe One DJ's is here to make your special day extraordinary! Contact us today to book your DJ for your wedding or wedding reception!
Why Hire A Professional Wedding DJ?
So you are getting married, why book a professional wedding DJ? Here are the top five reasons why having the help of a professional DJ gives you the best music for your wedding:
Amateurs have nothing to lose, while professional DJs are looking to build a reputation for being the best wedding DJ possible!

Professional DJs know how to work a crowd, playing all the high-energy songs they love while also putting in a sentimental slow song when necessary.

Professional DJs can keep a wedding flowing smoothly from the first dance to the last song of the night!

If you hire your buddy to DJ, chances are they won't get to fully enjoy your special day!

A DJ is not just your main music man, they are also your MC for the evening! You want someone charismatic to say just the right thing at the right time.
Book Abe One DJ's
In addition to the benefits above, Abe One DJ's extensive music library includes all the latest hits, as well as classics and hidden gems! We go above and beyond to get to know each couple's personalities and musical interests to create an unforgettable experience. Not sure what music you want to play at your wedding? No worries! Let's get your party started!